Education Experts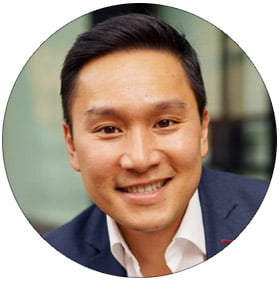 Adam Nguyen
High School and College Test Prep Consultant,
College Advisor
Adam has two decades of experience helping applicants and students at various levels in admissions counseling, test preparation and academic coaching. He was a Pre-Law Advisor at Harvard and an application reviewer in Columbia's Office of Undergraduate Admissions. Additionally, Adam has mentored and tutored students through non-profit organizations like Columbia's Double Discovery Center and New York Cares. He is a member of the National Association for College Admission Counseling and holds a Bachelor of Arts in Economics and Political Science from Columbia and a Juris Doctor from Harvard Law School. He has also studied at the University of California, Berkeley as a Woodrow Wilson Fellow in Public Policy and International Affairs, and at the University College London. Adam is a frequent speaker and commentator on admissions and standardized testing, appearing on Bloomberg TV and at The Parents League of New York, Columbia University, Citigroup and JPMorgan Chase & Co.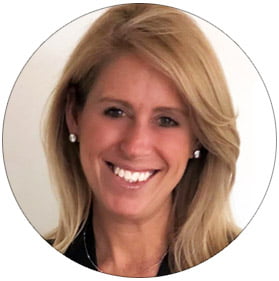 Joelle Soleymani

Test Prep and Public School Consultant
Joelle Soleymani tutors for all tests given in New York City including New York City Gifted and Talented tests, New York State ELA and Math exams, the AABL test, the KRT, (now SRT), Private School Assessments, the Stanford-Binet, the ISEE Test. She also works with students who need help with executive functioning skills as well as learning difficulties.
Joelle has an M.A. and an M.S. in School Counseling as well as a dual degree in Regular Education and Teacher of the Handicapped. She was the curriculum coordinator and a middle school classroom teacher where she taught all academic subjects for children with learning disabilities for over 10 years. While raising three children and going through the NYC school admissions process first hand, she has maintained a successful private tutoring and consulting practice.
Antonio Aponte

Boarding School Admissions Consultant
As a former independent school alumnus and college admissions leader, Antonio knows about the transformative experience that boarding school can provide.
The adage "It takes a village" defines the approach and philosophy that has resulted in over a thousand plus students being placed into boarding schools from as far west as California to Maine.
Antonio is highly respected in the boarding school world by admission directors, heads of school, coaches, college advisors, and faculty.
They trust him because he is led by his passion to the work and his track record to follow up and support his clients through their 4-6 year secondary school journey and into their eventual college placement.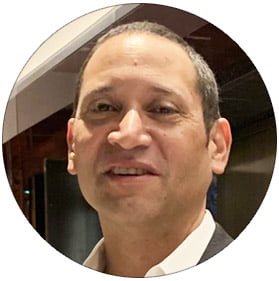 Mark Jerome

Athletic Consultant
Mark Jerome grew up on the Upper West Side falling in love with basketball at the age of 12. Mark was a high level player recruited by several D1 schools, opting for Lafayette College. He was and is described as a leader on the court with a high IQ and the ability to see plays develop before they actually happen. After a stint in the Dominican Republic playing basketball and then becoming a TV reporter, he became the Executive Director of the Riverside Church Basketball program for 10 years before starting his own company, Global Professional Sports and becoming one of the most revered youth basketball coaches in the entire country. He has helped develop several college Division 1,2 and 3 college players who are currently at Villanova, Louisville, Virginia, St. Joes, Duke (Manager), Hampton, Ivy league schools, Manhattan College and others. Additionally, Mark has developed relationships with college coaches on all levels for all sports. His own son, Ty Jerome is a starting player for UVA as a sophomore- Ty credits his dad with his success! He now guides students who are interested in playing Varsity and College sports with every aspect they need to know to continue playing as well as being successful in the "right" school for them.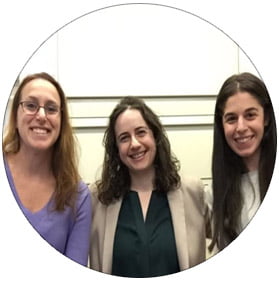 Ami Norris-Brilliant

Neuropsychology Group and Special Needs Advisor
The Center for Pediatric Neuropsychology at Mt Sinai, led by Dr. Ami Norris-Brilliant, is a world-renowned institution. Dr. Norris-Brilliant and her team have evaluated hundreds of children and adolescents to help them find the right school placements, accommodations, and services. The team has a cutting edge research lab as well as connections to schools throughout the tri-state area. The team consists of a group of warm and friendly clinicians who have published extensively in their fields. We are looking forward to meeting you and helping you plan a road map for your child's education.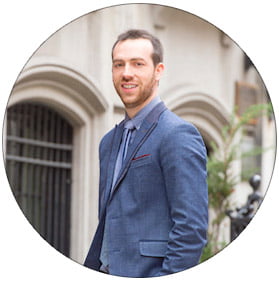 Tom Duger

Real Estate Consultant
Growing up in New York, Tom has always had a passion for real estate and development. Tom followed his interest to Cornell University, where he earned his degree in Applied Economics and Finance with a focus on real estate. After graduating, Tom used his knowledge of the field to help create and manage a real estate company, working directly with both developers and buyers. Tom has used that experience extensively at Elegran, with his work in real estate research and financial analysis extremely appreciated by his clients. Having worked almost a decade in the real estate field, Tom is recognized for his unparalleled professionalism, market knowledge and commitment to customer service.